Increase Your HVAC Leads with Google Ads!
HVAC PPC Services
We are dedicated to improving your HVAC Company's PPC performance
HVAC PPC Services
Google Ads has been a consistent way to generate leads for HVAC long before Facebook marketing existed. Although there are many channels that can help grow your HVAC business, pay per click advertising with Google Ads can still bring you thousands of new customers every year.
Google Ads For HVAC Companies
Isn't Google Ads a Waste of Money?
Well, Yes, when done incorrectly.
Done correctly, however, Google ads can be a consistent and extremely profitable online marketing channel.
That's why we have created a proven HVAC PPC strategy that works. We understand your businesses needs, and what a real ROI looks like. We look beyond the cost per click and work to generate your real profit.
Cost Per Click or Cost Per Lead
We know HVAC PPC, and we know the goal of running Google ads campaigns is to generate real business, not just clicks and impressions.
We focus on results. That is, generating real calls from real people for your business. By showing you your cost per lead, you can better calculate your true ROI from your advertising.
Have Questions? Get In Touch Today!
HVAC PPC Case Study
Stop thinking about cost per click and start thinking about cost per lead.
PPC should be focused on making your money back and some.. That's what we did with this client. Fixing key problem areas that were overlooked and generated more leads without spending more money. 
66% reduction in Cost Per Lead
A simple fix that was costing the business thousands of wasted dollars.
See The Case Study Below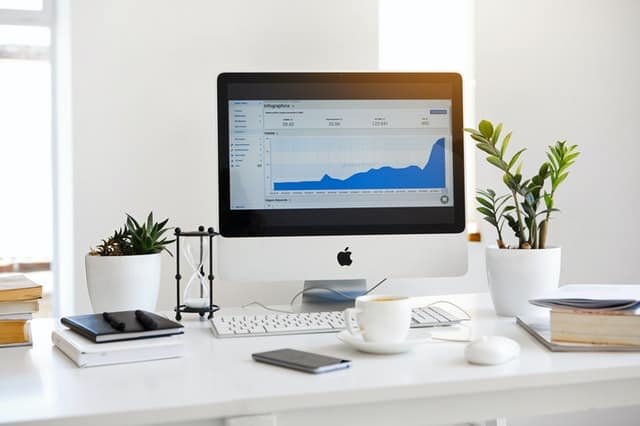 The process of a great PPC campaign for HVAC companies?
Don't Count Clicks, Count leads.
#1 Understanding Your Business
No two businesses are the same.
Each company faces a different set of competitors, unique product offerings, and every HVAC business is in a different stage of their Google ads campaigns.
Here we discuss what your goals are, and what PPC may look like for your business.
#2 Is Sending PPC Customers To Your Website A Waste Of Money?
Your ads only make up 50% of the customer's journey.
It doesn't matter how great the ad is, if your landing page can't keep up, you will struggle to get top tier results. It is a hard truth that many business owners overlook.
Here we take a look at our proven landing page designs that ensure the best performance of your ads.
#3 Keyword Research | Market Assessment
Nothing is more important than the keywords you focus on.
Depending on your competition, we explore the right keyword strategy for you.
With our proven keyword list we know what works in HVAC business, and the mistakes most companies make when choosing their keywords.
#4 Track Everything
The key to a successful Google ads campaign is understanding what ads are working and what ads are not.
This can only be achieved by properly tracking Calls, Forms, and Messages.
In this step, we set up all of this for you so that when your ads start running, we can optimize sooner and see results faster.
#5 Turning On The Advertising
 Rome was not built in a day, and neither is a great performing ads account.
Even with a proven system, it will still take time to perfect your ads, continually optimizing and improving your ads over time will ensure you get the most out of your PPC.
#6 Reporting
Transparency is extremely important. We give you full transparency of your ads account so you can truly see what is working.
We give you monthly reports for your ad performance and peace of mind. 
Hear It From Other HVAC Businesses Like Yours
"The thing about marketing is the results are black and white, you either produce the numbers or you don't. That being said Chevie and his team has produced a very good return on our investment, paying for themselves and more with the increase in business we've experienced. We can't wait for 2019 after a banner year, can't say enough about our experience with Chevie and Siege Digital Marketing!"
-James Strilcic, Owner
JPS Furnace & Air Conditioning

How Does HVAC PPC Work?
PPC is a pay per click marketing channel. When a customer searches for something on Google or Bing, like furnace repair, you can pay to be at the top.
With thousands of searches every day for the HVAC services your business offers, it is a pillar part of a successful online HVAC Marketing strategy.
With the right setup, you can get predictable results and consistent leads that can keep your team busy all year round.
How Long Does HVAC PPC Take To See Results?
We specialize in HVAC Marketing Services.
This gives us tremendous advantage over a generic PPC marketing agency. We understand your business and have spent years perfecting PPC for HVAC to get you seeing results fast. While you can expect to see results within days, you should expect your ads to improve over the first several weeks. 
Are Google Ads Worth It For HVAC Companies?
Done incorrectly, Google Ads can cost your business thousands of hard-earned dollars very quickly.
With the right system in place, Google ads can generate your business hundreds of thousands of dollars in new revenue every year. With endless search terms, it brings near-endless possibilities. 
Do I Even Need HVAC PPC Ads?
There are many marketing strategies and tools that HVAC companies can use. This is simply adding another profitable channel to your companies tool belt. If. you want more consistent leads and are serious about your businesses growth, PPC is a great channel to explore.
What Should I Budget For HVAC PPC?
Your HVAC PPC budget will solely depend on your businesses needs. A two-person small business will not need as much as a 30 or 40 person operation. 
Luckily, we have solutions for HVAC businesses of all sizes. Contact us today for a free assessment. 
Are Facebook Ads Better?
Facebook Ads are much newer than Google Ads and can have amazing performance. To say one is better than the other is simply ignoring another marketing platform that your business could dominate.
Facebook Ads are great and we offer some amazing Facebook advertising services here, however, these two channels complement each other more than work as competitors. If you can, we always recommend both!