Increase Your HVAC Leads!
SEO For HVAC Companies
We are dedicated to improving your HVAC Company's SEO presence
Proven To Increase Your HVAC Company's SEO.
Tired of your competition outranking you on Google? Want to know the secret to improve your HVAC companies SEO?
We have the secret? Well, it's not a secret, it's simply taking everything your competitor does, and do it better.
Optimizing your HVAC website for search engines like Google can dramatically increase business.
In fact, our client JPS Furnace & Air Conditioning increased their leads by 86% each year in their first two years. That in real numbers was 2,078 more leads just from optimizing their SEO.
This is why SEO is such an important factor in generating more customers for your local HVAC business.
See : HVAC SEO | The Ultimate HVAC & Plumbing SEO Guide To Be #1 in 2020
Have Questions? Get In Touch Today!
HVAC SEO Case Study
#1 Ranked for the most searched keywords.
Achieving #1 rankings is not an easy task. It takes time…  lots of time, and consistent effort. However, our very first client JPS Furnace & Air Conditioning achieved just that.
After 8 Months JPS had front-page rankings
18 Months later ranking #1 for nearly every competitive keyword.
See The Case Study Below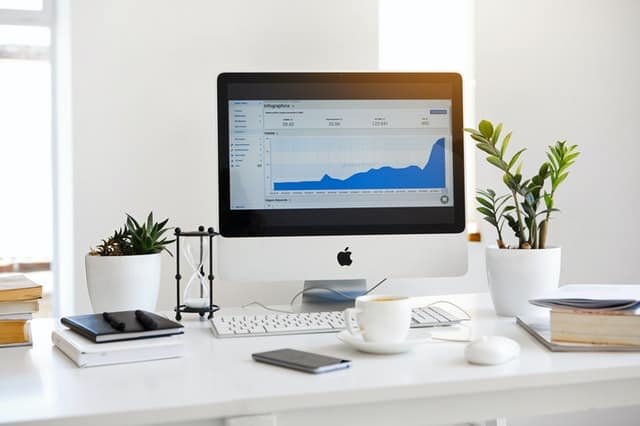 What is the process of improving SEO for furnaces and air conditioners?
It's not about search engines, it's about finding what your customer wants and understanding how to deliver it effectively with your website. 
#1 Understanding Your Business
No two businesses are the same. Each company faces a different set of competitors and each business is in different stages of its search engine optimization.
Here we discuss what your goals are. How can we achieve first-page ranking? 
What do you want to achieve with your brand and SEO?
#2 The Site Audit
In order to know where we want to go, we first have to know where we are.
Here we explore what your current SEO looks like. We run a diagnostic to find key errors, such as missing pages and 404 errors, bloating content. 
We also can explore simple improvements like SSL, and explore opportunities you may already be ranking for.
#3 Keyword Research
Nothing is more important than the keywords you focus on. Depending on your current situation, the timeline for ranking for highly competitive terms can vary.
Being #1 takes time and effort with a thoroughly researched keyword list.
Check out our guide Finding A Gold Mine of HVAC Keywords. (coming soon)
Exploring well beyond the Google Keyword Planner.
#4 Plan To Action
Here we take everything we have learned in Steps 1-3 to build out a timeline. 
Structuring your site in a way that aligns with the customer journey. From learning the product to the transaction, your website should reflect just that. 
Taking our newfound keywords and building dedicated pages with proven designs that convert well, will provides a seamless customer journey. 
#5 On-Page Optimization
When building or optimizing each landing page we want to dedicate 1 core keyword per page.
Here we sprinkle this keyword in important areas of your page, such as your titles, headings and images.
This helps Google discover what your page is all about.
#6 Building Local Presence
You are a local business after all.
When a visitor finds your company they are most likely going to explore your reputation. 
This includes optimizing key areas like your Google My Business listing for maximum exposure.
#7 Beating Your Competitors One Factor At A Time
The only true way to beat your competitor is by being better than them at everything. 
If they have 10 links you should have 11. If their site speed is 3 seconds yours should be 2.9.
Every factor gets you one step closer to those top positions!
#8 Rinse and Repeat
SEO is not a quick and easy fix. It takes time, consistency and constant improvements.
This is a long-term relationship that brings long lasting results. 
Here we repeat the steps for each page of your site to help improve its overall visibility in Google Search Results. 
HVAC SEO Consultant Vs HVAC SEO Services
We understand every business is at a different stage in their marketing process. Some have in-house marketing teams while others outsource to agencies. Some of which are hyper-focused, an SEO company for instance, while others more generalists, such as a full-service marketing agency. 
If you are in need of consulting and want guidance on how to build your own search presence, we are always here to help. Subscribe to our email list for awesome content, or schedule a call. Either way, we are here to help with your HVAC marketing needs.
Check out all of our HVAC Marketing Services
What Is SEO For HVAC?
SEO is essentially the process of of moving your website closer to the top of Google search results when someone searches for services like furnaces or air conditioners.
How Long Does HVAC SEO Take?
SEO takes time. On average one can expect to see results in 3-6 months however ranking in the top positions may take even longer in compeitive markets.
Can You Guarantee Me #1 Spot?
Unfortunately no. It is near impossible to guarantee a specific position when it comes to the Google Algorithm. As no one truly knows the algorithm all we can do is use the information we do know to better position ourself with the Google gods.
Working on best practices and constant improvement WILL however increase your visibility and increase the number of leads you get from Google Search. 
Check out our HVAC SEO Case study (coming. soon) for an idea of just how many leads our client generates.
How Much Should I Budget For HVAC SEO?
As search engine optimization takes time and effort your business should plan it's SEO budget over a 3-6 month period at a time more so than monthly costs.  Our SEO Services for HVAC start at $1000 per month and move up depending on each company's needs. 
Is It Even Worth It?
Absolutely. As your companies website moves up in the Google search results you will see a similar increase in leads that come through to your business.  Some clients experience nearly half of their leads from SEO. 
Do You Work With My Competitor?
We do our best to limit direct competitors in each market, limiting to 2 companies per core service. 
Should I Do PPC Instead?
PPC vs SEO. In reality they supplement each other more so than one being better. They have many pro's and cons, and each serve their purpose.  We always recommend both. Check out our HVAC PPC Services (coming soon)